Our Staffing & Recruiting Services
Whether your company needs a permanent addition to your team or a skilled consultant for a preset number of weeks, we have the candidates you are looking for at a price point for your budget.
Contract & Temporary Staffing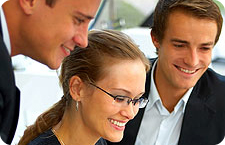 Our contract consultants are ready on short notice to take on your assignment. They are prescreened, referenced and in many cases, background checked. Many have previously worked for us and are proven commodities in their field of expertise.
When you have a requirement we will provide you with an hourly bill rate for each candidate upfront and find a professional who commit to the duration of your project.
---
Direct-Hire Recruiting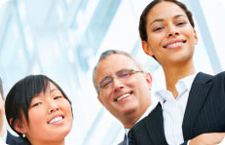 Our pool of direct-hire candidates are often "passive job seekers" who do not usually apply to job ads but will consider top opportunities that are presented to them by our team.
When you have an open position we will carry out a thorough search and maintain strict confidentiality when necessary. We will quote all placement fees and guarantees at the time our candidate is submitted.
Positions We Fill
Below is just a sampling of the positions we have successfully placed in the past and is not exhaustive. If you don't see your position below contact us and we will tell you about our experience with it.
Administrative: Executive Assistant, HR Manager, Receptionist, Recruiter
Creative: Marketing Manager, Graphic Designer, Web Analytics Specialist
Finance: Finanical Analyst, Billing Coordinator, AP Manager, Staff Accountant
Legal: Attorney, Paralegal, Legal Secretary, Contracts Manager, Document Review Team
Technical: Help Desk Analyst, Litigation Support Tech, IT Manager, Web Developer